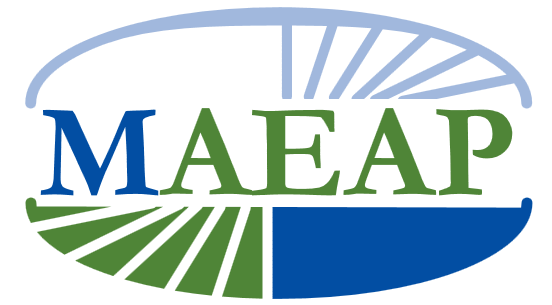 The Michigan Agriculture Environmental Assurance Program (MAEAP) is an innovative, proactive program that helps farms of all sizes and all commodities voluntarily prevent or minimize agricultural pollution risks. MAEAP's mission is to develop and implement a proactive environmental assurance program ensuring that Michigan farmers are engaging in cost-effective pollution prevention practices and working to comply with state and federal environmental regulations.
This is a voluntary and proactive program which is designed to help farmers' reduce legal and environmental risks through a comprehensive process. The program has a number of systems,farmstead, cropping, and livestock to name a few. With confidentiality guaranteed by law, MAEAP provides a structure under which Michigan farmers can be assured they are effectively following approved MAEAP standards.

To get the process started please talk to the MAEAP Technician for Saginaw and Bay Counties, Mr. Joel Leland. Joel has been working here since September of 2015, and getting to know the friendly faces of farming community. Please feel free to stop by our office at any time if you are interested in joining the program or have any questions.

Step 1 - In the MAEAP verification process is Phase 1 education.
Step 2 - Is the on farm site visit, conducted by Mr. Joel Leland. Again, this is 100% confidential visit. During this time, Mr. Leland will go through appropriate questionnaires and conduct a site investigation. The is process will take about about 60 - 90 minutes per system. Following the site visit, the farmer will be provided with an action plan for items that need to be addressed before Step 3 can occur.
Step 3 - Third Party Verification, and the prestigious MAEAP Sign!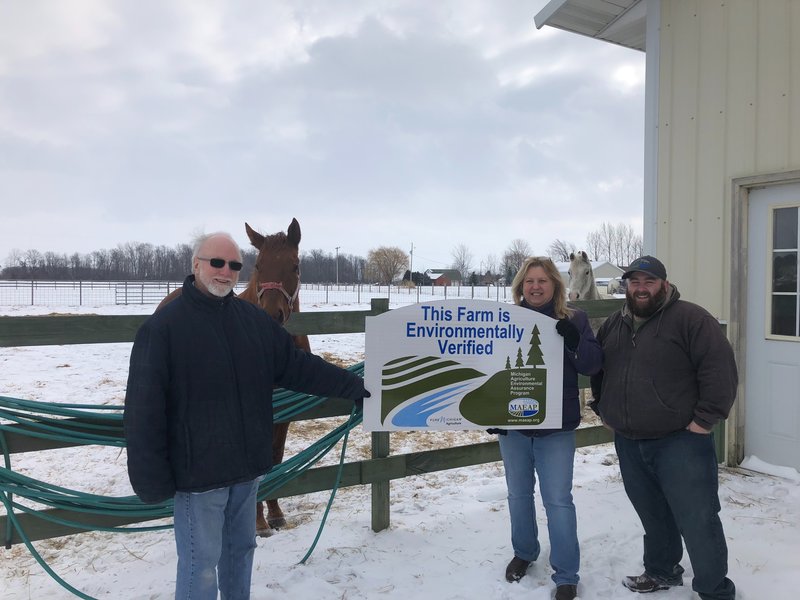 MAEAP pays!
RUP Credits Available
Assure Rite-to-Farm Compliance

Liability Insurance Discounts
3 Year Membership to Michigan Corn Grower's

$50 from Michigan Wheat Program
MAEAP Logo Use
Contact Joel Leland with any questions about the MAEAP Program

Phone: 989.277.4697
Office: 989.341.5163
Email: joel.leland@mi.nacdnet.net